About the Slavery, Race and Memory Project
Wake Forest University, as a southern institution founded decades before the Civil War, has a history bound up with slavery and its tragic legacies. Attempts to recover, understand and reckon more fully with that complex past have accelerated in recent years and are collected in a many-faceted Slavery, Race, and Memory Project. This effort extends across and beyond our Winston-Salem and original Wake Forest, N.C., campuses and includes active membership in the Universities Studying Slavery consortium.
Wake Forest University joined the Universities Studying Slavery consortium to help us understand and acknowledge the role enslaved peoples had in building and growing our University. The "Slavery, Race and Memory Project" will guide the research, preservation, and communication of an accurate depiction of the University's relationship to slavery and its implications across Wake Forest's history.
Steering Committee Charge
The Steering Committee of the Project will:
Develop a mission statement for the Project;
Coordinate the University's work as a member of the Universities Studying Slavery Consortium; and
Develop and implement an academically-centered approach to examining the history of slavery and its implications at Wake Forest, both on the original campus and here in Winston-Salem.
This approach may include planning scholarly lectures and symposia and devising a faculty/student engagement strategy that involves course development and supervision of relevant student research.
Steering Committee members will chair or co-chair subcommittees useful to carrying out this charge. The Steering Committee shall be a body representative of both the University and Winston-Salem communities.
Commemoration of the Enslaved
In an event that began in 2019, members of the Wake Forest community gather at the steps of Wait Chapel to commemorate the enslaved individuals who worked for or were sold to benefit the institution that would become Wake Forest University. Read more and view the 2022 video below.
---
Upcoming Events
Stay Informed
Keep up-to-date on our progress and upcoming events of interest by subscribing to our mailing list.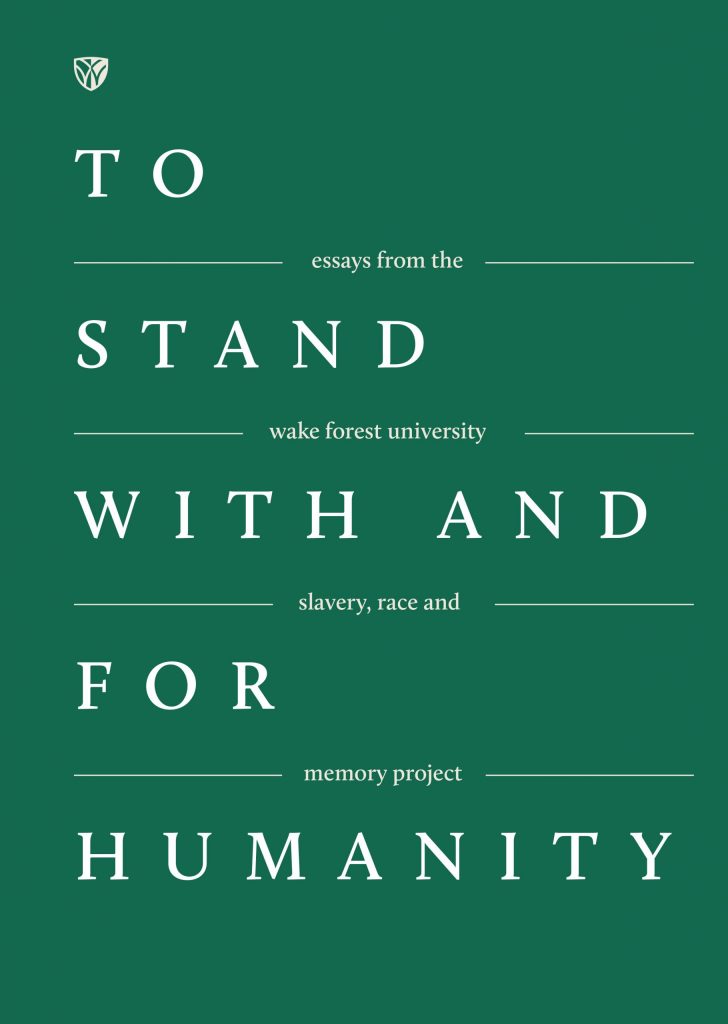 Essays from the Wake Forest University Slavery, Race and Memory Project
Edited by Corey D.B. Walker